Bring your communications into the modern era, and save money doing it
Your Problem​s
You're still using a traditional phone line and paying out the nose for long distance, multiple lines, and other business necessities. To get your modern communication needs met, you must employ various apps across different platforms, leading to communication breakdowns and lost productivity.
Our Solution​
We help you choose, design, and install a unified communications (UC) solution. This system incorporates all modern methods of communications, centralized on an easy-to-use platform and enhanced with valuable features. Our VoIP experts ensure the system is more cost-effective and easily scalable compared to old-fashioned phone lines.
Your Benefits
You see you operating costs fall and revenue rise. Employees communicate and collaborate much more easily, increasing productivity and job satisfaction. Customers can engage with your business in a manner of their choosing and enjoy enhanced experiences, raising their satisfaction.
Everything You Need to Communicate the Way You Want
There's a reason no one uses phone lines for internet connections anymore: it's archaic technology that no longer meets our needs. Now that video conferencing, instant messaging, and VoIP are standard for modern businesses, old phone systems are obsolete as well. But with so many different business needs to meet and options available on the market, how can you find and implement the easiest, most cost-effective solution? Simple: get a UC system from Catharsis.
Our solutions are built around your needs and goals, and include everything you need to communicate efficiently and effectively, both internally and with customers. Our technicians will install the system in your office (no new phones are required), educate your staff on how to use it, then continually monitor it for problems and stay on-call to address any issues that you might have. You'll be able to stop paying the phone company an arm and a leg, stay connected to employees and clients wherever you are, collaborate more effectively, and much more.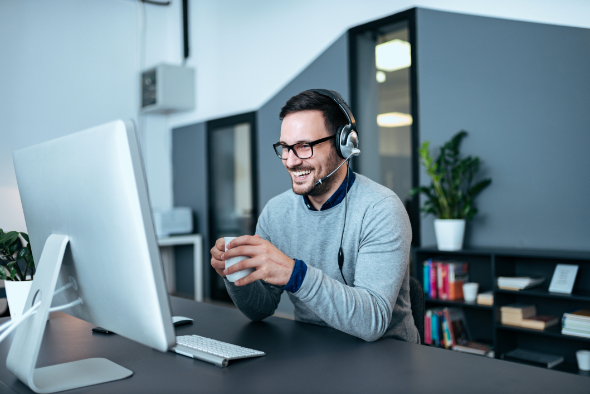 UC solutions from Catharsis Managed IT include, but are not limited to: