Data Backups and Disaster Recovery
Ensure your business can survive anything that life throws at it and get back to work fast
Your Problem​s
You worry about a disaster befalling your business and wiping out your vital systems and data, or this has already happened before. You know that without robust backups and a recovery plan, your business might never bounce back after the data loss and extensive downtime, but you're unsure where to start.
Our Solution​
Catharsis implements automated data backup programs that keep up-to-the-minute images of your data and systems. We also install recovery tools that will restore this image quickly and completely, getting your IT back to exactly where it was, fast.
Your Benefits
You have ultimate peace of mind knowing that your business can survive any catastrophe that comes your way. When disaster strikes, your data is safe in fortified, geo-redundant data centers, and it's restored in a matter of minutes. You're back to full operations while the competition is still reeling.
A Disaster Hitting Your Business Is a Matter of When, Not If
Blizzard, data breach, vandalism, hard drive failure — there are any number of potential catastrophes that can strike your business at any time. They can wipe out financial records, infrastructure configurations, customer information, proprietary information, or any other mission-critical data. Your business can't operate without this data, and every day with closed doors means more financial losses and further damage to your reputation.
No one can prevent unforeseen disasters, but our Business Continuity and Disaster Recovery services will ensure you can return to full operations ASAP after one strikes. Our full-featured, secure, and automatic data backup solutions are fully managed for you. We protect your backups by housing it in data centers that are physically and digitally protected to keep your data safe and uncorrupted. When the time comes for you to utilize your backups, our recovery planning and tools will help get you back in business in minutes instead of days.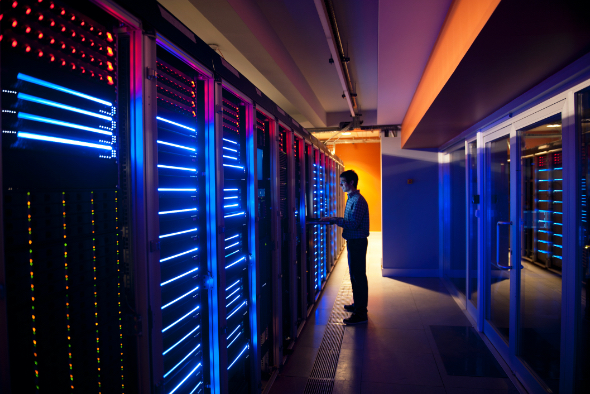 Data Backups and Disaster Recovery services from Catharsis give you: