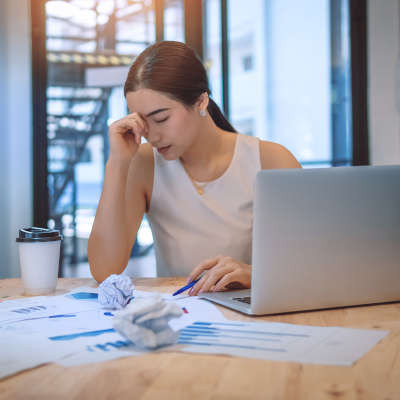 For the modern business, collaboration has to be one of the priority aims. It can cut costs, produce better products and services, and can help a company provide great customer service. Some companies just haven't figured out how to do it yet. Today, we will take a look at three reasons why your business continues to fail at collaboration.
#1 – Your Team Lacks the Tools
Just calling yourself a collaborative business, doesn't make it so. In order to be able to collaborate, your staff need the tools that will allow them to do so. It comes down to the technology you use. Sure, you have an Internet connection, you have email, you have a phone systems—and sure, these platforms are extremely important to collaboration—but if you don't have a strategy to use them, or you haven't considered how to expand on the base resources, you probably won't get as much out of your team as you would if you took the time to invest in the collaboration tools they need.
One of the best ways to enhance collaboration in your business is to build a strong and dynamic intranet. It is a great solution to allow your team to share ideas, critique work, store files, and ultimately solve the problems that a given project may produce. It also provides an outlet to allow your workers to get to know each other. This brings us to the second problem:
#2 – Your Employees Can Do Without Each Other
One of the main reasons any collaborative effort fails miserably is that the people that are supposed to be working together don't like each other. Not everyone at your business is going to like one another, but that animosity can get expensive. Loss of productivity, inefficiency, and task redundancy can all happen when people don't communicate with each other; and sorry to say, people that don't like each other very much aren't going to have conversations about how to improve.
The truth is employees don't need to like each other to work together. You need to resolve conflicts amongst your team if it has a major effect on the efficacy of its work. It is important that people realize that they are doing something together to achieve a common goal and if they can't work together to do it, changes will have to be made. Which brings us to the final point:
#3 – None of Your Workers Knows What Your Other Workers Do
This is probably the most common collaboration problem that businesses have. They hire people to do certain tasks, but in a collaborative environment, people would know who to turn to to solve a problem or assign a task. If your workers don't have any idea what your other workers do, you will ultimately deal with inefficiency and redundancy, the exact opposite of what you are after.
You can't expect every person to completely understand all the work that is done in your business, but you can give them an understanding of what each employee does and doesn't do. One way to mitigate the inefficiency that comes with this kind of confusion is to cross train your employees early in their tenure so that if they come across a problem, they know who to work with to resolve it.
Setting up a collaborative workplace is always going to have its peaks and valleys, but the more that you try to ensure that your staff has the tools and the mindset that they are working together, collaboration can bring big benefits to your business. If you would like to talk to one of our knowledgeable consultants about tools and strategies to improve collaboration, give us a call at (416) 865-3376 today.