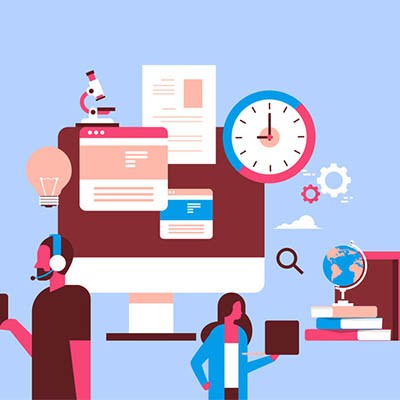 It takes a lot of work and determination to make a successful small business. There are countless parts that need to be managed and maintained–so many that it can be difficult to assign a priority at times. There are certain requirements that your organization must achieve in order to remain successful, but it takes a little more than just business savvy to keep your organization ahead of the game. Let's take a look at some of the ways your business can make itself stand out and achieve success.
One of the best ways to make the next leap toward success is by implementing the right technology services. Since we at Catharsis Managed IT Ltd consider ourselves technology professionals, we want to help your business improve operations by implementing the best and most powerful solutions specifically crafted for your needs.
Designing Your Infrastructure for Success
First of all, consider the tools that your organization is using at the moment. Are they scaling to meet your specific requirements at any given time? If your business were to grow, would it be able to adapt to this change? One of the biggest reasons why businesses are turning to the cloud is because it allows them to achieve this kind of flexibility. It can be applied to many different parts of your organization, be it for communication, data storage, and more.
Guaranteeing Reliable Storage
Data storage is one of the most useful aspects of the cloud. Even a small business can collect a large amount of data, and as such, it needs a place to store it. The cloud offers many benefits to data storage, the primary one being that you're not required to purchase or maintain on-site hardware to host your data. All you need to maintain an adequate connection to your business' data is a stable Internet service, meaning that anyone who has an account with valid credentials can access your business' data. It's also exceptionally helpful in the event of a disaster scenario, as your office might be destroyed by a disaster, but data in the cloud would be safe.
Building a Better Company Culture
The first step for working toward a great company culture is creating an environment where the most work can get done in the most efficient way. Sometimes a company culture can develop naturally out of a situation like this, but it's your duty as an administrator to help it grow. Otherwise, it can fester and spread out of control. A great company culture achieves balance between success and recess. The same thing won't work for all companies though, so it's up to you to determine the best way to keep your employees both happy and productive.
Catharsis Managed IT Ltd can help your business take advantage of technology solutions meant to improve operations and enhance productivity. To learn more, reach out to us at (416) 865-3376.