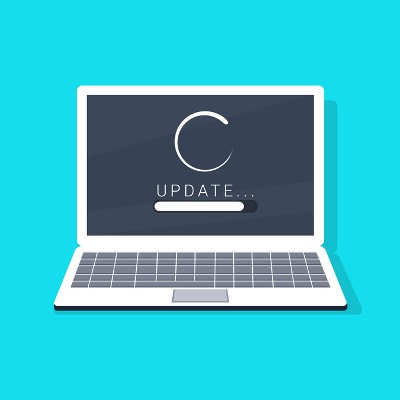 Does your business struggle with maintaining its Windows workstations? If you do, we fully understand any frustrations you might have. It can be challenging and time-consuming to keep your technology in proper working order, but it doesn't have to be. With a couple of proactive tips to help you better manage your computers, you'll be able to waste less time and stay productive during your workday.
Make Sure Your Devices Are Up-to-Date
Microsoft releases updates periodically to make sure that any issues with performance are addressed. You should implement these updates as they are released so that your devices are always working as intended by the developers. To check your device for possible updates that you may have missed, you can hit the Windows key and go to Settings > Update & Security > Windows Update > Check for Updates. If you are all up to date, the page will tell you so. If not, it will give you the option to install any updates that you may have missed. Once you've finished this, just restart your computer and complete the installation process. Hopefully, your device will be working a bit better.
Try Restarting Your Device
Even something as simple as restarting your computer can be a great way to improve its performance. The reason for this is quite simple; it shuts down any ongoing processes and allows it to recover. Think about it like trying to work for too long without taking a short break. If you work yourself into the ground, you won't be good for much of anything, and you run the risk of experiencing difficulties during your ordinary work hours. The same can be said for your PC. Restart it once in a while to give it a breather. To restart your PC, just click on the Start menu or press the Windows key, then navigate to the Power selection and select Restart.
Disable Unnecessary Startup Apps
You might notice that some programs will start right up when you turn your computer on. You might see Spotify open up, or Microsoft Office 365 automatically log you in. Either way, if you find that your computer is taking a bit too long to start up, you can disable certain applications so that they don't run on startup. First, you want to open your task manager by pressing Ctrl+Alt+Delete. In the More Details section, select Startup. You can then proceed to Disable programs that you don't need to initiate on startup. Keep in mind that some of these are supposed to be turned on, though, so be sure to reach out to your trusted IT technicians with any help needed concerning startup applications.
By following these three tips, you'll be sure to experience an improvement in the way your technology runs. If these didn't help your computer's situation, and you still need help, remember that you're never alone. For more information about how to improve the performance of your business's computers or workstations, reach out to us at (416) 865-3376.