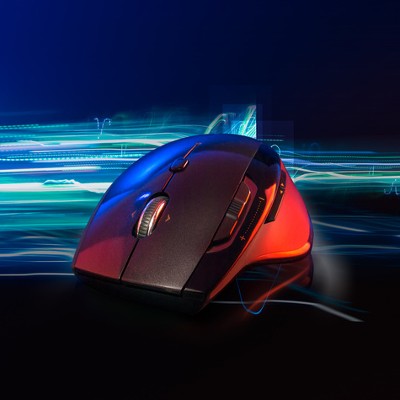 You might think you know all of the tricks that a mouse is capable of, but you would be wrong. Here are some of the niftiest uses possible for your mouse.
Highlighting Text
You can highlight any text by clicking and dragging your mouse over it. However, if you don't want to do this, you can just click on a word at the beginning of the text that you want to copy, hold down Shift, and click where you want the highlight to end. All of the text between the two points will be highlighted–just like it would be if you held your mouse button down and dragged it across the text.
Take Advantage of Your Scrolling Wheel
If you've ever tried to press down on the mouse wheel, you can close an open tab in your web browser. By holding down the Ctrl key and scrolling up or down with the wheel, you can zoom in or out of the screen. You can also hold down the Shift key and scroll down to open up a closed tab.
Use Double and Triple Clicks
If you want to select a specific word, you can double-click it with your mouse. You can also triple-click it to select the entire body of text in the paragraph. If you double-click and drag your mouse, it will highlight one word at a time so as best to cater to your specific needs.
Select Multiple Choices in Drop-down Menus
If you're filling out a drop-down menu where multiple options are viable choices for you, you can select multiple options by holding down the Ctrl key and clicking each of them individually.
Use the Side Buttons
Some mouses come installed with buttons on the side. These can be used to go back and forth to previously visited pages on your web browser. Depending on the model, you can also program the buttons so that they can be customized.
What are some mouse tips that you can think of? Let us know in the comments.