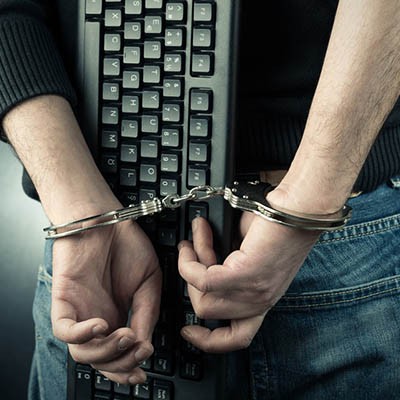 It's fair to say that today's organizations are faced with more online threats than ever before. To properly manage the information systems that they depend on for productivity, redundancy, and operational management, they need to ensure that they are doing what they need to do to mitigate problems stemming from the continuous flow of threats.
To give our readers just a taste of what they are up against, we've decided to put together a list of the most devastating hacks, infiltrations, and malware attacks that have happened so far in 2018. Additionally, we provide some telling statistics that will put into perspective just how important your network security and cybersecurity initiatives are.
Public
January
The Department of Homeland Security was affected by a data breach that exposed information about 247,167 current and former employees.
March
India's national ID database, Aadhaar, leaked data of over a billion people. This is one of the largest data breaches in history. A user could pay 500 rupees, equal to about $7, to get the login credentials that allowed anyone to enter a person's 12-digit code for their personal information. For 300 rupees, or about $4.20, users could also access software that could print an ID card for anyone associated with the database.
Cambridge Analytica, a data analytics company that U.S. President Donald Trump used to help his campaign, harvested personal information from over 50 million Facebook users without asking for their permission. Facebook hasn't called this a data breach, but Cambridge Analytica has since been banned from using the service thanks to this event.
Private
February
An unsecured server owned by Bongo International, a company acquired by FedEx, leaked over a hundred-thousand files of FedEx customers. Some of the information leaked included names, drivers' licenses, national ID cards, voting cards, and utility bills.
March
Orbitz, a travel booking site, fell victim to a security vulnerability that exposed 880,000 customers' payment card information. There was also about two whole years of customer data stolen from their server.
French news site L'Express left a database that wasn't password-protected up for weeks, despite being warned about the security issues regarding this.
MyFitnessPal, an application used by Under Armor, exposed about 150 million people's personal information to threats.
The WannaCry ransomware claimed another victim in Boeing, which stated that "a few machines" were protected by Microsoft's 2017 patch.
May
Thanks to Twitter storing user passwords in a plaintext file that may have been exposed by internal company staff, the social media titan had to force hundreds of millions of users to change their password.
A bug found in Atlassian development software titles Jira and Confluence paved the way for hackers to sneak into IT infrastructure of several companies and one U.S. government agency.
Rail Europe, a popular server used by American travelers to acquire rail tickets, experienced a three-month data breach that exposed credit card information to hackers.
June
A marketing company named Exactis had 340 million records stolen from it, but what's most shocking about this is that they had accumulated information about nearly every American out there. In response to the breach, there was a class action lawsuit made against the company.
Adidas's website was hacked, resulting in a loss of a few million users' personal and credit card information.
A hacker collective called Magecart initiated a campaign to skim at least 800 e-commerce sites, including Ticketmaster, for sensitive information.
That list of traumatic security issues all occurred in the first half of 2018. This doesn't consider the major hacks that are still affecting people from 2017 and before. Some examples include the Friendfinder hack that exposed 412 million user accounts, and the well-documented Equifax data breach that leaked the financial information of over 147 million people. Here are some of the statistics to help put in perspective the state of Internet threats at present:
In 2017 over 130 large-scale breaches were reported, a 27 percent increase over 2016.
Nearly 1-in-3 organization have experienced some sort of cyberattack in the past.
Cryptojacking (stealing cryptocurrency) increased 8,500 percent in 2017.
100,000 organizations were infected with the WannaCry ransomware (400,000 machines).
5.4 billion WannaCry attacks were blocked in 2017.
The average monetary cost of a malware attack is $2.4 million.
The average time cost of a malware is 50 days.
Ransomware cost organization's over $5 billion in 2017.
20 percent of cyber attacks come from China, 11 percent from the United States, and six percent from the Russian Federation.
Phone numbers are the most leaked information.
21 percent of files are completely unprotected.
41 percent of companies have over 1,000 sensitive files left unprotected.
Ransomware is growing at 350 percent annually.
IoT-based attacks are growing at about 500 percent per year.
Ransomware attacks are expected to quadruple by 2020.
7.7 percent of web requests lead to malware.
There were 54 percent more types of malware in 2017 than there were in 2016.
The cybersecurity market will be worth over $1 trillion by 2025.
If this list is as scary to you as it is to us, you'll do your best to secure your network, data, and infrastructure from Internet-based threats. For more information about how to facilitate a comprehensive cybersecurity strategy, call us today at (416) 865-3376.