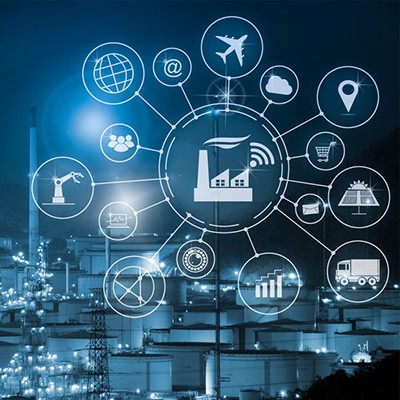 The Internet is incredibly important to the success of not only businesses, but countless users all over the world. In terms of the actual strength of the Internet though, people might not know just how many options there are out there that can provide access to this dynamic and feature-filled network. Thanks to the Internet, businesses all over the world have access to plenty of great services that enable them to accomplish as much as possible.
High-Speed Data
Broadband is still a relatively new concept in terms of the actual lifespan of the Internet. Today's data delivery tendencies demand that users have a fast Internet connection. Thankfully, there are many different ways that businesses are meeting this data delivery need. High-speed Internet connections are commonplace, but if a business doesn't have access to enough bandwidth to use their cloud-hosted applications, operations can't continue like they're supposed to. This can create bottleneck situations where collaboration and productivity grind to a halt.
Mobile Data
The Internet has grown so much in the past several years that it's now available on countless mobile devices all over the world. There are plenty of smartphone applications that are essentially shortcuts to what would normally be web-based platforms.
In fact, more content is viewed on mobile devices than on desktops or laptops these days, making wireless Internet just as important, if not even more so, than wired Internet access. Consider the fact that most users pay twice for Internet to provide solidification to this fact–once for normal Internet, and again for their mobile data plan through their smartphone's service provider. Some users (about 20 percent) don't even have at-home Internet anymore. As this number rises, you can expect to see more affordable high-speed Internet.
Communication
Another major strength of the modern Internet is the way that it enables successful and secure communications. All of the major changes in the way people communicate–telephone, instant messaging, and email–have all led to high-speed Internet that allows them to get the most out of all of these, plus some. The Internet is the perfect outlet for web conferencing, webinars, and other kinds of communication that allow organizations to effectively train employees and achieve end-to-end cooperation.
Supply Chain
Some businesses depend on their supply chain to keep their inventory or product up to date, and changes in technology have made this easier than ever. Thanks to the Internet, businesses can acquire whatever they need at a much more affordable price. Internet-connected software, for example, is now more accessible than ever before thanks to the cloud. Other services that can help businesses manage their inventory and relationship with clients have also surfaced, including e-commerce tools, enterprise resource planning, and customer relationship management.
Marketing and Sales
Thanks to the Internet, organizations that sell products are capable of reaching much larger audiences than before. Internet marketing has given businesses countless alternatives to traditional marketing, and all organizations need to have a dedicated plan to use it to their advantage if they want to survive in this new connected environment. Social media has also had a significant impact on marketing and sales for some organizations, as the low overhead costs combined with the ability to reach lots of prospective consumers is attractive at the very least.
The Internet is an astounding thing, and many businesses rely on it in order to remain competitive. How does your business utilize the Internet? Let us know in the comments below and subscribe to our blog.