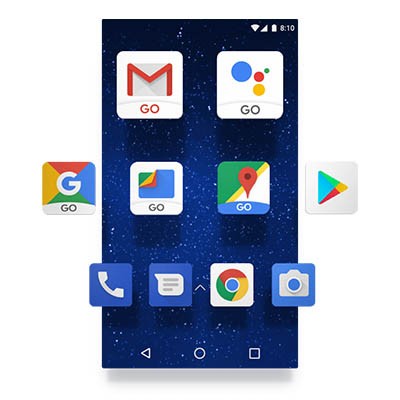 Mobile data is extremely important to the productivity and efficiency of modern businesses–especially when employees and administrators are out of the office. The major drawback of this is that it can be an expensive setup, as mobile data transfer can be pricey. We can help you get around this issue by minimizing the amount of data your Android device uses.
Checking Your Data Usage
If you want to use less data, the first step is to see how much you're currently using. To do this, you want to see where most of your data is being used. You can do so by accessing System Settings and going to your Network and Internet options. Under this, select Mobile data usage. You'll then be shown a list of all your applications, as well as how much data they are using. This setting can also show you whether the data was used in the background or during the user's activity.
Placing Caps on Your Apps
Once you've figured out your problem apps, you can put measures in place to limit how much data they consume:
Limit your updates: Some apps will constantly refresh themselves, which can burn through your mobile data faster than you'd like. Some examples of these are social media applications that update news feeds. You can cut back on how often these applications update their information in two ways. The first includes going to each app's settings and looking for the option to reduce the amount of data than an app uses in the background. If this doesn't work, go back to your system settings and access that particular app's settings to deactivate background data. This isn't always the best option for apps like messaging that need to refresh in the background in order to work.
Deactivate certain features: Some apps have features included that go through more data than you'd like. Examples are auto-play and high-quality streaming. You can change these settings individually by going into the app's specific settings. Doing this can greatly decrease the amount of data your device uses.
Prepare in advance: Downloading content through your mobile data plan can be expensive. Most of the time, you can plan ahead by downloading whatever you need via a Wi-Fi connection instead. You can do this with music apps like Spotify, as well as Google Maps for location-based tasks.
What are some of the ways you cut down on your mobile data usage? Let us know in the comments.