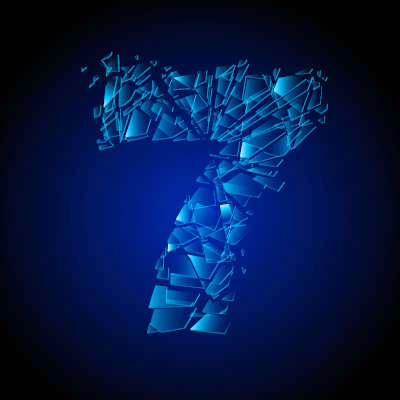 So many organizations continue to use a decade-old operating system, and they really, really shouldn't.
Here's the thing: Windows 7 is dead and gone… and yet, as of July, it still had a market share of about 23 percent, making it the second-most-popular operating system. Here, we'll be going over just why it is—if your company is still using Windows 7—that you need to update to Windows 10 immediately (if not sooner).
What's So Bad About Windows 7?
When it was first introduced, back in 2009, not too much. After all, for the time, it was cutting-edge.
However, over ten years and several OS upgrades later, it just isn't secure enough to be trusted with your data. The big problem with it now is that it has long passed its end-of-life date, meaning that Microsoft has abandoned the OS. This means that there are no longer going to be any security updates made to Windows 7.
As a result, cybercriminals presumably could take any attack developed after January 14 of 2020 and meet no resistance from a system running Windows 7. This is already a sizable list, and it is growing every day.
This obviously makes Windows 7 a massive vulnerability in and of itself. In fact, the U.S. Federal Bureau of Investigation has taken a stance against the use of Windows 7, amongst other intelligence and law enforcement agencies worldwide. The FBI made their position clear in a private industry notification delivered to enterprise-level partners in the private sector.
This notification stated, "As time passes, Windows 7 becomes more vulnerable to exploitation due to lack of security updates and new vulnerabilities discovered."
In other words, by using Windows 7, any business is accepting an increased risk of being successfully attacked. While this notification was directed to the enterprise, it applies to a business of any size. This isn't the movies: cybercriminals don't exclusively attack major corporations and enterprises in real life, quite the opposite, as these businesses generally have the best defenses.
Instead, many cybercriminals will attack many small businesses as opposed to one large one for a comparable payout. If a small business is using Windows 7, they're effectively guaranteeing that an attack will be successful.
What Should Windows 7 Users and Businesses Do?
The answer to this question is simple: upgrade to Windows 10.
Not only does Windows 10 offer some considerable added benefits—while remaining largely faithful to the beloved setup present in Windows 7—it is set to be the de facto version of Windows from this point on. Rather than releasing a new operating system version every so many years, Microsoft's current strategy is to just keep building up Windows 10.
So, combining the fact that Windows 7 is now inherently insecure with the confirmation from the FBI and other global security and computing professionals, and taking into account that Windows 10 is due to only get better over time, an upgrade seems to be the only reasonable option for businesses and private users alike to take.
Catharsis Managed IT Ltd is here to assist businesses in ensuring their IT is efficient and secure, so that their solutions can be used to maximum productivity. This means that we can help you with your migration to Windows 10, as well as any of your other technology challenges and requirements.
To learn more about what we do, or to get started, reach out to our team at (416) 865-3376.