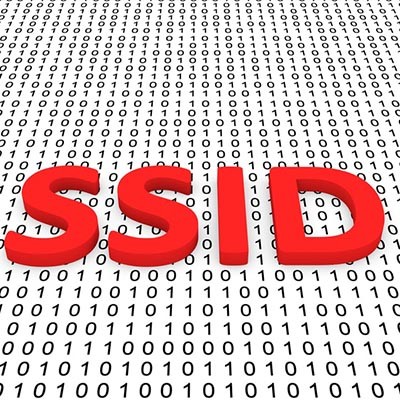 We've seen a lot of technology in our time, and during that time we've picked up on a lot of the vocabulary you expect experts to throw around. That being said, it's easy to forget that not everyone uses these words–even business professionals who use the technology might forget what an acronym stands for. One of these is SSID.
Wireless Connections
With the popularity of mobile devices, wireless communications are more important than ever before. It doesn't matter if you're in the office, at home, or out and about while traveling; security will be a major concern. That's not the point we're making here, though. We're discussing wireless networks, which are defined by their Service Set Identifier, or SSID.
Each of the SSIDs you see on your device is the name of a wireless network that your device is in range of. These networks should be protected by a password, but security isn't really the point of the SSID, as it's meant to help you determine which connection belongs to you.
How and Why to Change Your SSID
It's generally only beneficial to change the SSID of your wireless network specifically because it makes it more difficult for a hacker to get into it without the password. Furthermore, it provides a way to identify the network from others nearby. You can change your SSID by entering your router's IP address into your web browser and typing in the access credentials. These are generic by design to make it easy for users to change their settings, and you'll find these on your device. You can then alter the SSID and password as you see fit, being sure to keep in mind that the SSID is case-sensitive up to 32 characters.
Assigning Multiple SSIDs
The option is also there to configure your router to support several different networks by using separate SSIDs. This helps if you want to protect your business' internal information while still allowing visitors in your office. Think of it like your "guest" network.
For more assistance with your wireless networks, reach out to Catharsis Managed IT Ltd at (416) 865-3376.